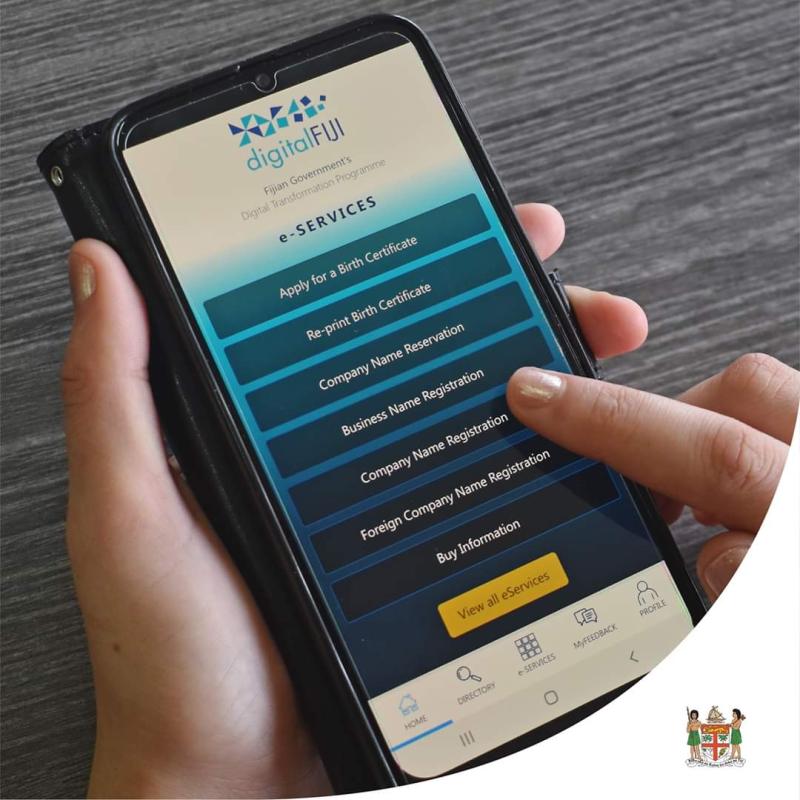 All Directors of Fijian companies: Free digital registration (reregistration) of companies
All Directors of Fijian companies…
𝐅𝐫𝐞𝐞 digital registration (reregistration) of companies, foreign companies and business names registered before 14 June 2019 in the Registrar of Companies Office will commence from 𝟏𝟓 𝐉𝐚𝐧𝐮𝐚𝐫𝐲 𝟐𝟎𝟐𝟎.
Our teams will conduct roadshows and visit rural and maritime areas to help digitally register businesses in those areas.
𝐀𝐥𝐥 𝐜𝐨𝐦𝐩𝐚𝐧𝐢𝐞𝐬 𝐦𝐮𝐬𝐭 𝐝𝐢𝐠𝐢𝐭𝐚𝐥𝐥𝐲 𝐫𝐞𝐠𝐢𝐬𝐭𝐞𝐫 𝐛𝐲 𝟏𝟓 𝐉𝐮𝐥𝐲 𝟐𝟎𝟐𝟎 𝐚𝐧𝐝 𝐚𝐥𝐥 𝐛𝐮𝐬𝐢𝐧𝐞𝐬𝐬 𝐧𝐚𝐦𝐞𝐬 𝐭𝐨 𝐝𝐢𝐠𝐢𝐭𝐚𝐥𝐥𝐲 𝐫𝐞𝐠𝐢𝐬𝐭𝐞𝐫 𝐛𝐲 𝟏𝟓 𝐎𝐜𝐭𝐨𝐛𝐞𝐫 𝟐𝟎𝟐𝟎.
Here are some benefits of digital registration:
Updated information available online ✔️

Online notifications will be sent as a reminder for any payment due ✔️

No waiting in line for registration or searches ✔️

Ability to make online payments ✔️

𝐃𝐢𝐠𝐢𝐭𝐚𝐥 𝐫𝐞𝐠𝐢𝐬𝐭𝐫𝐚𝐭𝐢𝐨𝐧 𝐢𝐬 𝐜𝐨𝐦𝐩𝐥𝐞𝐭𝐞𝐥𝐲 𝐟𝐫𝐞𝐞!
Learn more here: https://lnkd.in/g9gcnHV