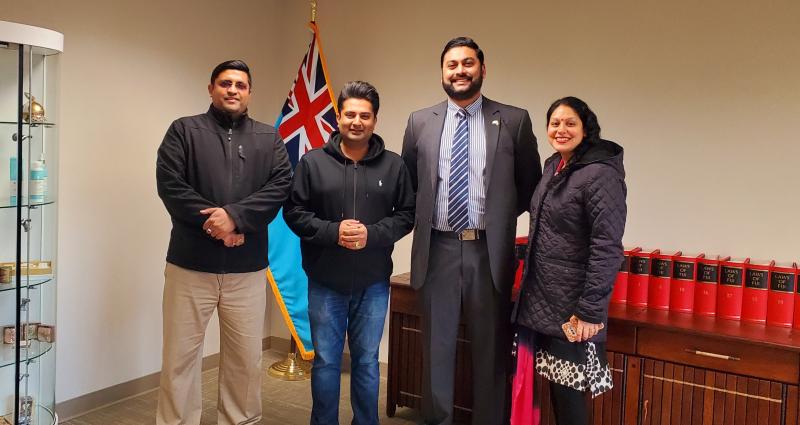 Yesterday I had the pleasure of hosting my good friend Sumeet Tappoo.
I also had the pleasure of meeting with Arvind and Dr Shelly who are working on ground breaking medical technologies like intelligent stethoscopes with an integrated EKG. This device delivers accurate and instant cardiac insights. Fascinating medtech!
This team is collectively working on an admirable project back home which has the potential to save the lives of many Fijian and Pacific children.