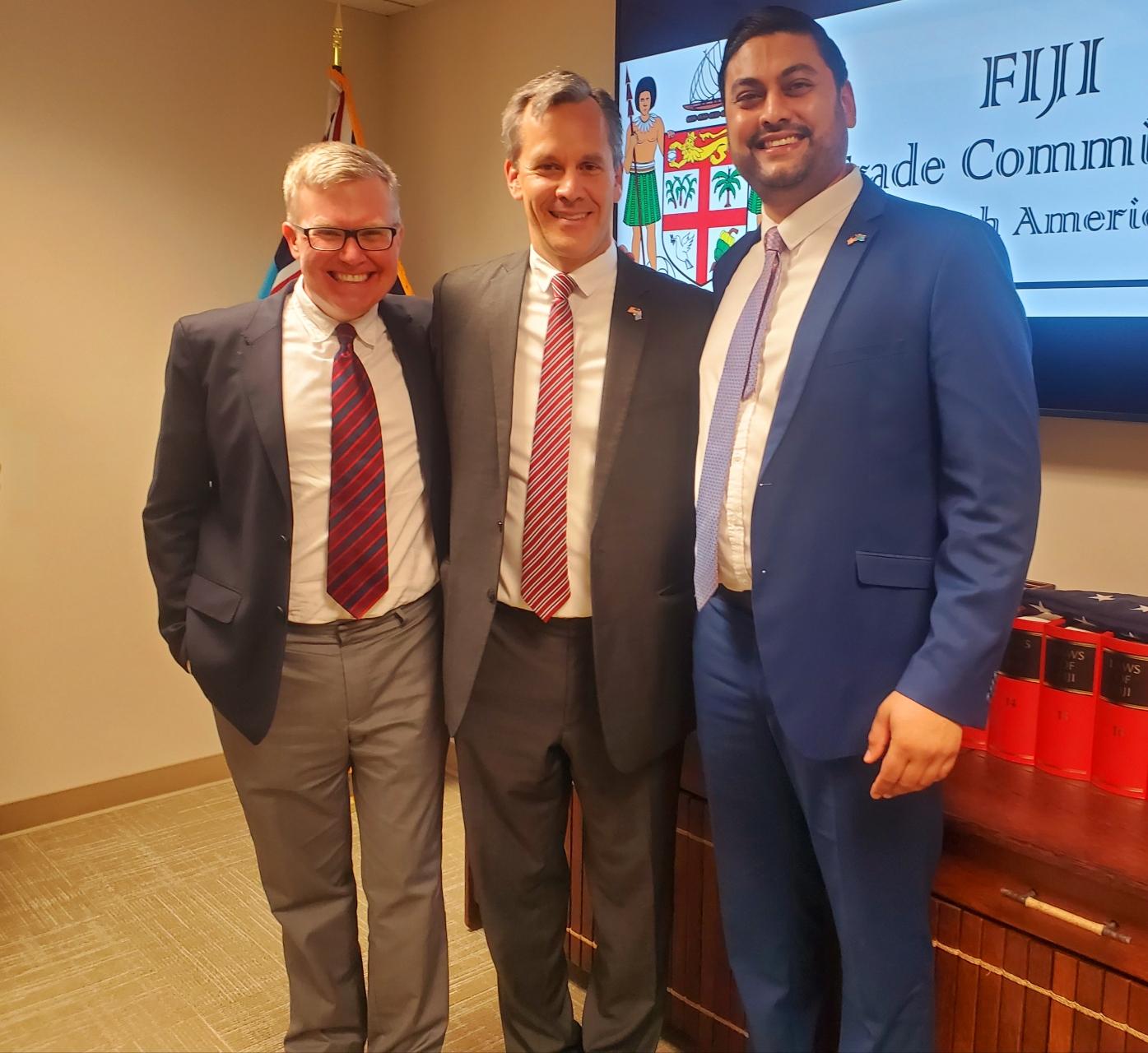 Last Friday the Fiji Trade Commission North America was Honored to host USA Ambassador to Fiji Mr Joseph Cella.
This night was also an opportunity to bring together likeminded individuals with a connection to Fiji for the purpose of promoting friendly relations and bilateral trade between Fiji and North America.
It was fantastic to see a large number of current investors into Fiji with a positive mindset and a confident outlook on our growing Fijian economy.