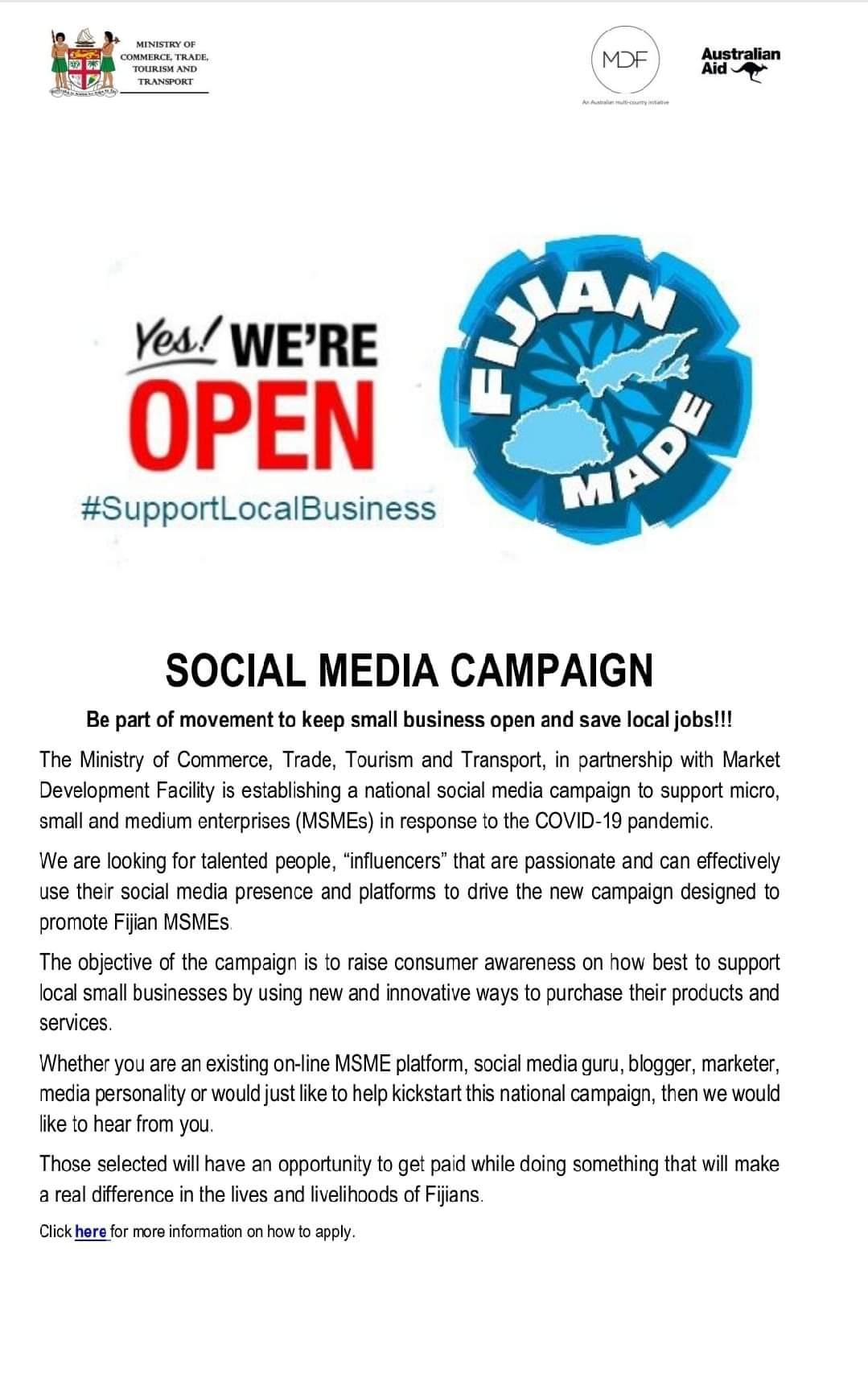 Are you a SOCIAL MEDIA INFLUENCER?
Do you have a PASSION FOR FIJIAN MADE PRODUCTS OR BUSINESSES? 👨‍💼👩‍💼📇👔
👉 Do you have an EXISTING EXTENSIVE AUDIENCE REACH? 👩‍🏫👨‍🏫🌐
👉 Are you able to provide MEASURABLE BUSINESS BUILDING OUTCOMES? 🏆📊
Then The Ministry of Commerce, Trade, Tourism and Transport in partnership with Market Development Facility is looking for you to be a part of a national social media campaign to support Fijian Businesses in response to the COVID-19 pandemic.
➡️Apply Here https://bit.ly/3d3mTfI