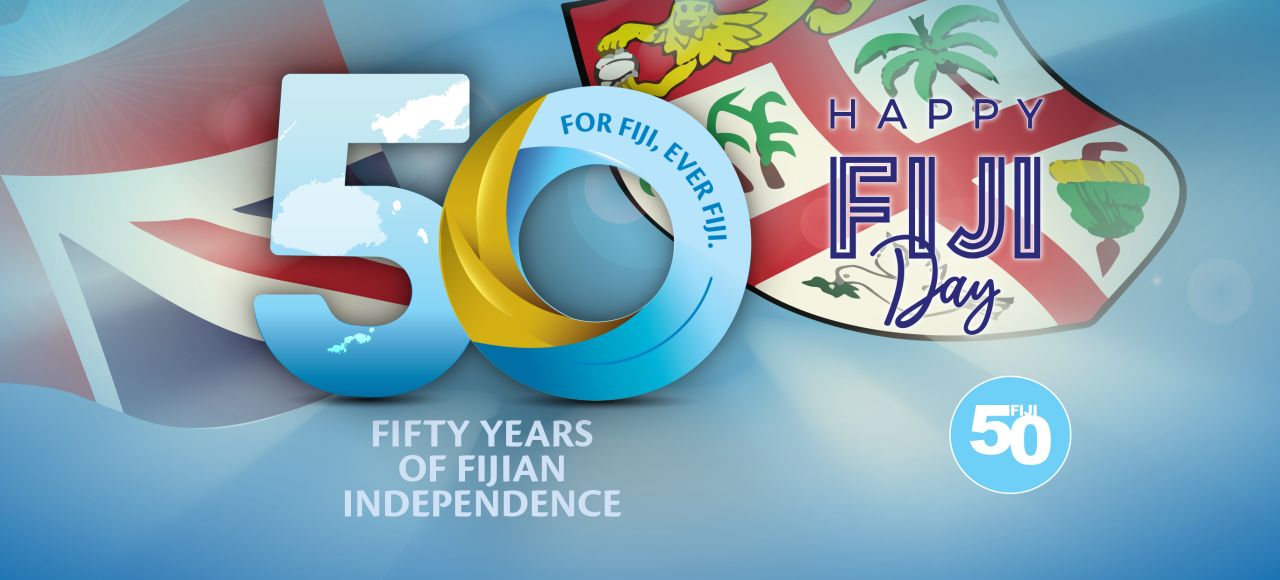 Happy 50th Fiji Independence day!
Fiji became a United Kingdom colony in 1874. The British operated a system of indirect rule in Fiji for 96 years until Fiji became an independent Sovereign state within the Commonwealth of Nations on the 10th day of October 1970. It is the Golden Jubilee of this day that we celebrate as an auspicious occasion and as a national Holiday in Fiji.
Blessedly, as a COVID-19 contained country since mid-April 2020; Our public will celebrate this day in grand fashion usually involving decorated Bands of our Disciplined forces, Parading, and of course the best part! The communal feasts families and friends will be dining on together to commemorate this day of National pride. This year we are running a house decorating competition with the color themes Blue and Gold. The winning entry wins $10,000!

Unfortunately, unlike Fiji, due to the risks posed to the public by the Pandemic, our North American based Missions will have to postpone public celebrations to a later date. On behalf of all Fijians, we look forward to welcoming you back to our enchanting islands once our borders reopen.