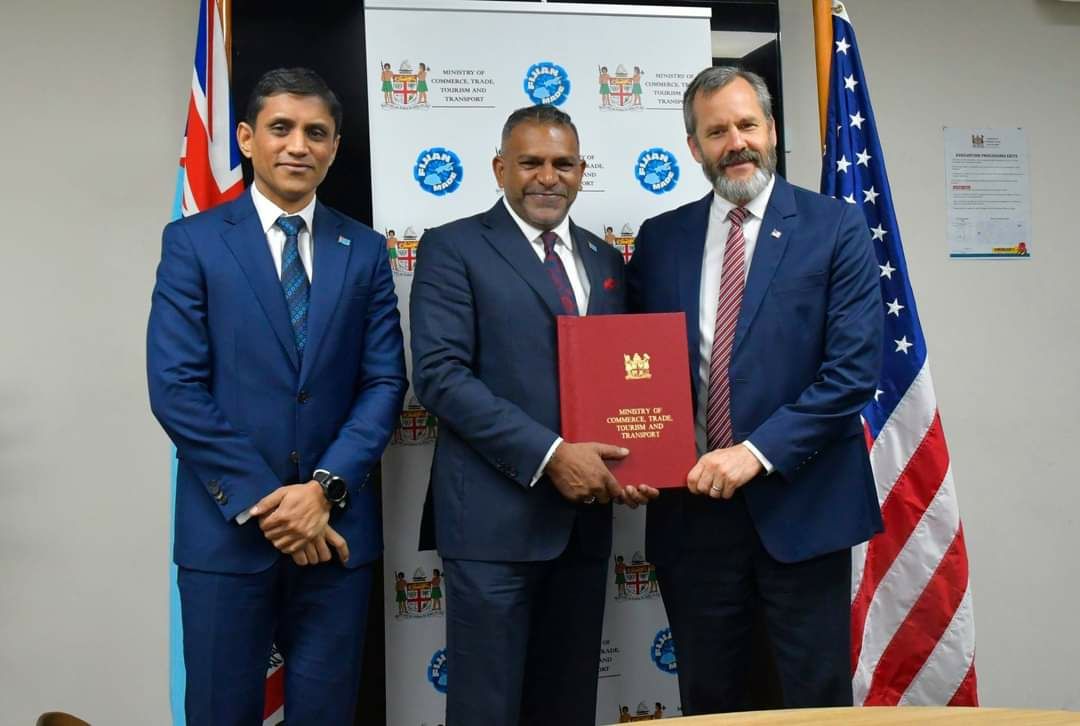 FIRST TRADE AND INVESTMENT AGREEMENT SIGNED BETWEEN USA AND FIJI
The Minister for Commerce, Trade, Tourism and Transport, Hon. Faiyaz Koya and the United States Trade Representative, Ambassador Robert Lighthizer, signed the first ever United States of America-Fiji Trade and Investment Framework Agreement (TIFA).
Signed during a virtual meeting held at the Civic Towers today, the US-Fiji TIFA is also the first Agreement for the US to sign with a Pacific Island country and this is a milestone achievement for #Fiji.
"Fiji has been part of the US Generalised System of Preference, which has enabled #Fijian exporters to obtain duty-free entry of eligible products into the US market."
"We envisage the TIFA to become a foundation to commencing discussions on a US-Fiji Trade Agreement, which would offer predictability in terms of business planning, investments and further re-investments by the private sector," Minister Koya stated.
There is confidence that the partnership between the two countries will grow and economic ties will be deepened after the signing of the TIFA.
Source: Fiji Government Facebook page
#FijianGovernment #TeamFiji #FijiNews