As part of the Ministry of Commerce, Trade, Tourism and Transport, the office of the Fiji Trade Commission North America (FTCNA) helps promote, facilitate and increase trade and investment opportunities between Fiji, the United States of America, and Canada.
Founded in 1997, FTCNA has many years of experience coordinating strategies aimed at strengthening Fiji's participation in global marketplaces and supporting export growth through promoting Fijian products and services.
Our office is heavily involved in promoting bilateral Trade with North America. FTCNA is currently in the process of negotiating a novel Trade Investment Framework Agreement.
Personal Profile of the incumbent Trade Commissioner – North America
Praneet K. Singh CA, CPP, BCOM, LLB, MTAX(HONS)
Mr Praneet K. Singh joins the Ministry of Commerce, Trade, Tourism, and Transport team with vast experience gained from the private sector.
Mr Singh is a graduate from the University of Auckland with dual Bachelor degrees in Commerce (both Accounting & Finance) and Law. Mr Singh has further completed postgraduate study in International Taxation and was awarded a Masters of Taxation (Honors) from the same University.
Mr Singh holds professional affiliations as a Chartered Accountant (Australia & New Zealand) along with being enrolled as a Barrister and Solicitor of the High Court of New Zealand.
Prior to his appointment as Trade Commissioner, Mr Singh was a Principal Consultant of an established Chartered Accounting and Management Consultancy practice.
Previous to this, Mr Singh joins our team with many years of Corporate and Commercial Banking experience having had worked with growing enterprises turning over between $2m – $150m. Mr Singh's last tenure in banking involved holding the title of Senior Adviser/Accountant to the CFO of New Zealand's largest registered Bank.
Mr Singh brings with him a keen zeal to serve the people of Fiji. His passion to extend our nations brand and to deliver beneficial opportunities to all Fijians remains his key mandate.
Mr Singh's contribution, along with the support of our stakeholders will enable him to bring forward the enchantment of Fiji on a global scale.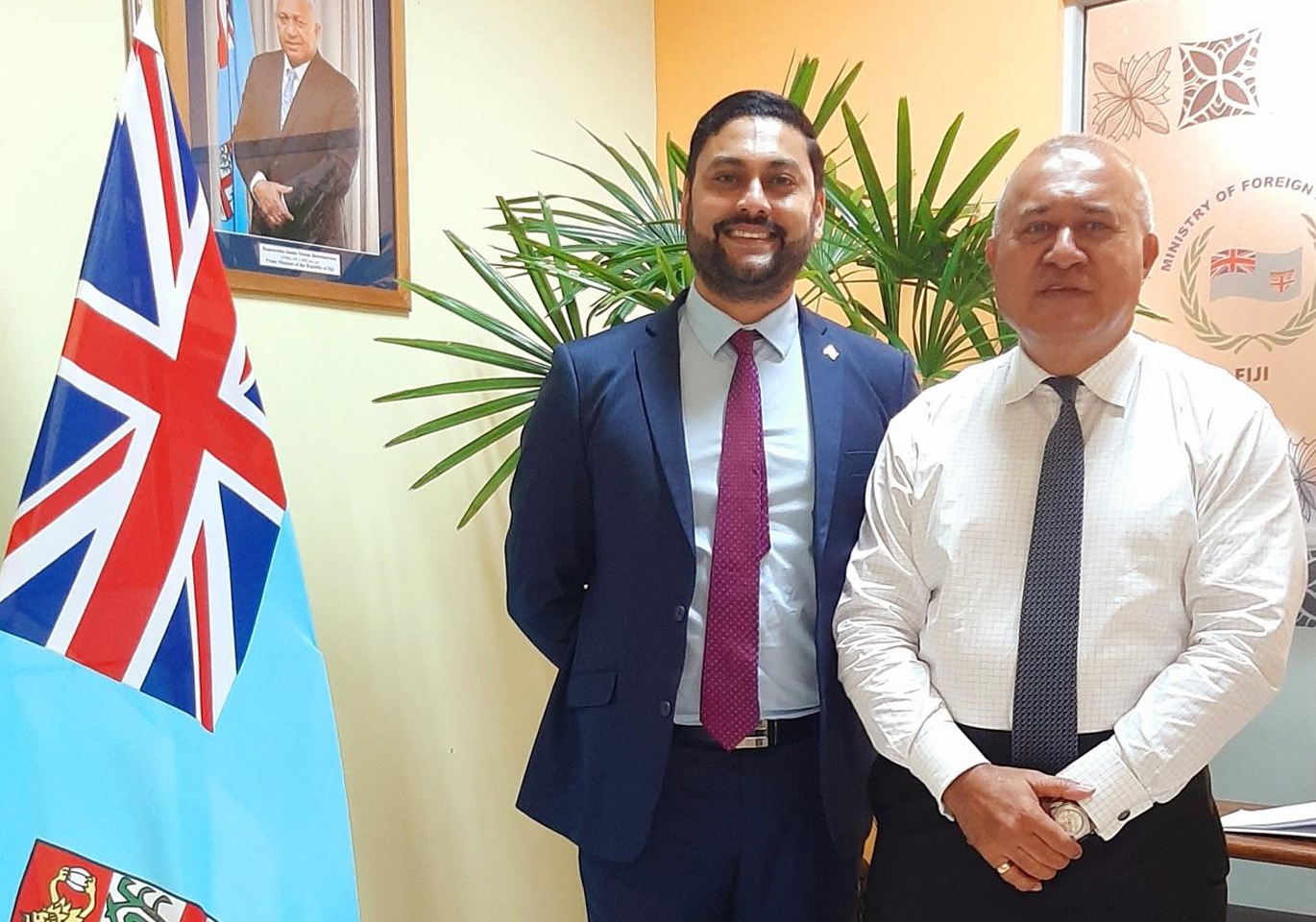 Mr Praneet K. Singh (Trade Commissioner North America), Ioane Naivalurua (Ret'd Major General, PS Foreign Affairs)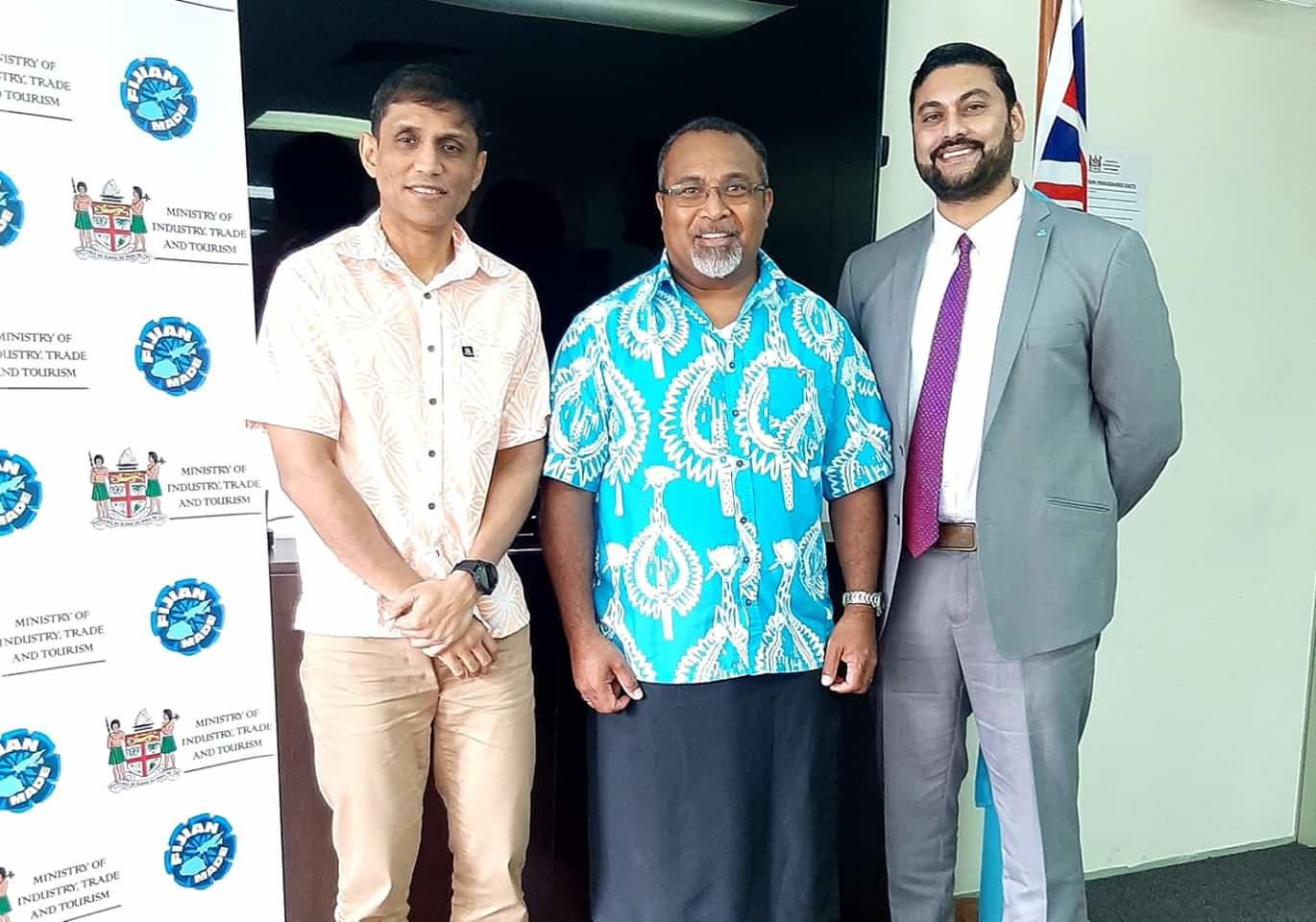 Left to right: Mr Shaheen Ali (PS ITT), H.E Solo Mara (Ambassador), Mr Praneet K. Singh (Trade Commissioner North America)
Our primary objectives are:
To facilitate bilateral trade between North America and Fiji
Discover mutually beneficial trade opportunities between North America and Fiji
Facilitate a Trade Investment Framework Agreement between our nations
Provide a source of advice and connection for our Diaspora
FTCNA is here to assist and support investors, exporters, and professionals alike who want to establish or expand a business in Fiji. FTCLA provides clear information on requirements, best practices and strategies for effective market entry, and promotional assistance in business fairs, and much more. To learn more about the range of services provided by FTCNA, click on How FTCNA Can Help. The Fiji Trade Commission North America also represents and assists Film Fiji in promoting movie and television production in Fiji.